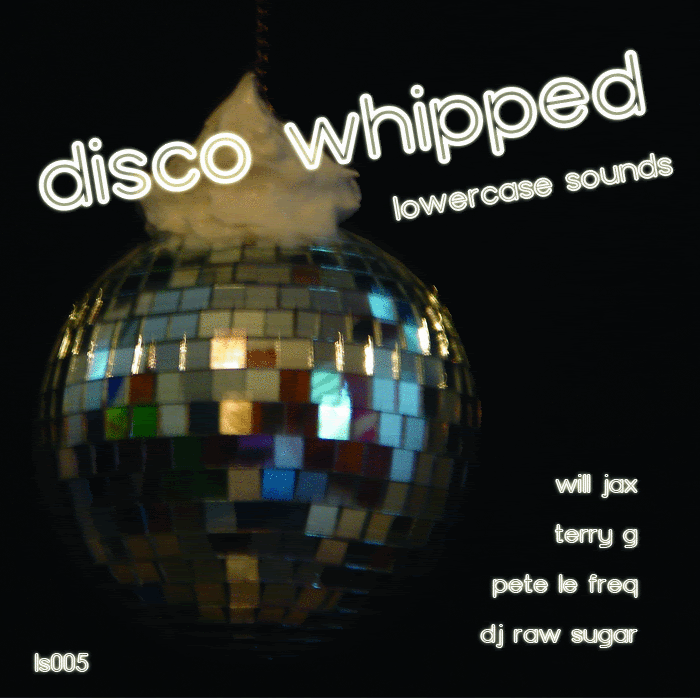 stompy.com


disco whipped:

dj raw sugar ~ i just (extended mix)
terry g ~ higher
will jax ~ won't let go
pete le freq ~ rise

our biggest release to date is now available!!! as a nod to the early roots of house, this release has a little something for everyone. from terry g's disco-jacker, to pete le freq's re-edit, to the deeper soulful sounds of will jax and dj raw sugar. if you dig the disco tip then this e.p. is for you.

as always, big thanks to kid gusto for the awesome mastering job, and props to tres & sis for the swanky artwork!!! also, thanks to ian at kahua for the promotional help, and a huge thanks to all the djs for their support and feedback.


feedback:

mark farina ~ "great disco-tracking funk"

atnarko ~ "killer ep ! really nice ... more please!!!"

jason hodges ~ "wont let go is the cut for me!"

lee jarvis ~ "love the disco sounds! 'higher' is right up my street, but also like to groovy 'rise'. definitely something for everyone, and something for early and late night sets. thanks! lee j."

greg yuen ~ "i like the deep vibes on the dj raw sugar track...thanks!"

manuel sahagun ~ "digging the dj raw sugar track...
"

al bradley ~ "lovely warm grooves from will jax, great sultry house music. terry g's cut is equally cool, great bumping grooves & wicked licks. pete le freq's track is cool, but sounds a little like a lot of the disco-influenced stuff from the mid-90's, it is a great track though. finally raw sugar rounds off a great ep with a quality slab of funk, again more great dancefloor action."

tommy largo ~ "nice package. "i just" really stands out for me after first listening. all othyer tracks are very playable for me as well. full support."

craig hamilton ~ "quality ep all round, hard for me to pick a favourite. will definately be playing these out."

ken ecb ~ "i like dj raw sugar mix. this is quality. thanks."

4peace of hm ~ "nice release. that pete le freq rmx makes me get my hustle on! will jax cut is good too!"

corey steers ~ "very solid ep my man deff gonna give it some air play. have to say petes and will will be my favs from the ep."



up next: j. caprice ~ slippery when wet